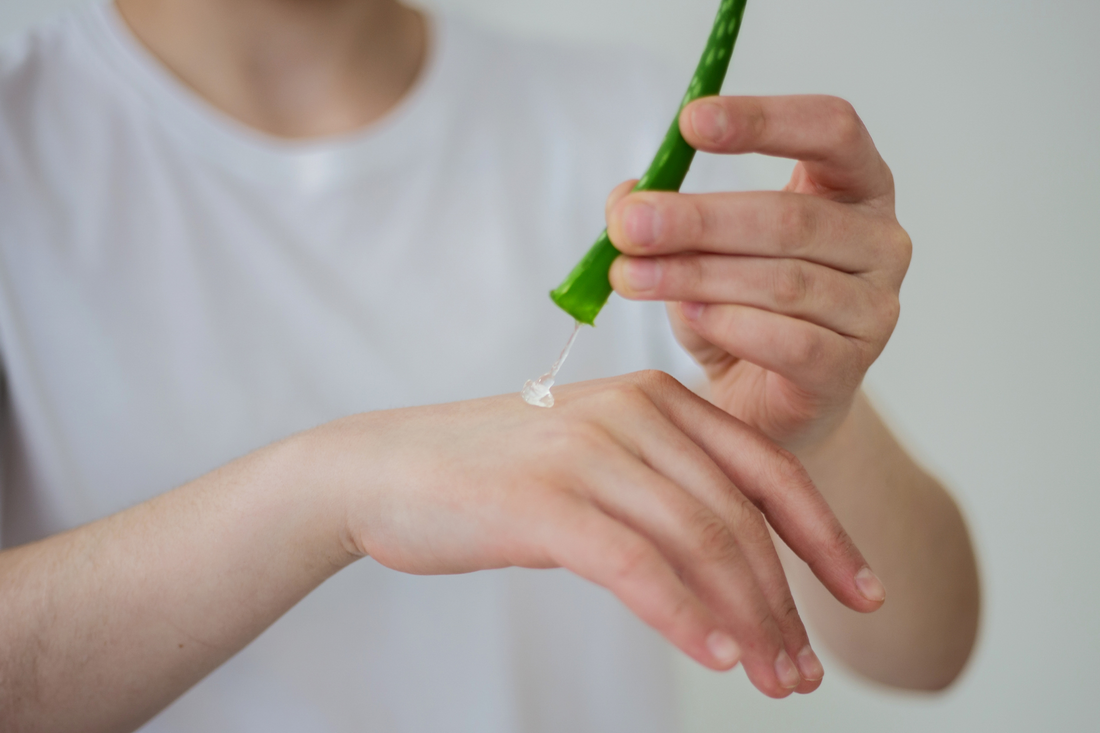 9 Amazing Aloe Vera Benefits For Skin!
If you're looking for the perfect step to add to your skincare routine, look no further than aloe vera! Aloe vera is packed with nutrients and vitamins and is the skin specialist you absolutely need.
Here are nine reason why you should be using aloe vera for your face:
Moisturise and Hydrate
The perfect all-natural moisturiser that aids in hydrating the skin. It absorbs into the skin quickly leaving it feeling supple and soft.
Reduce Acne
Aloe vera's antibacterial properties make it very effective in treating acne. It helps to reduce inflammation and redness while also preventing any future breakouts.
Reduce Dark Spots
Aloesin, a substance found in aloe vera, has been found to reduce the appearance of hyperpigmentation and dark patches. Regular aloe vera application to the face helps even out skin tone.
Fight Signs of Ageing
Regular use of aloe vera on the face can help to reduce the appearance of fine lines and wrinkles as it contains antioxidants that help fight free radicals, which can damage the skin resulting in premature ageing.
Soothe Irritated Skin
Aloe vera's anti-inflammatory properties also make it effective in soothing irritated skin and can be used to help relieve symptoms of various skin conditions, such as eczema, psoriasis, and dermatitis.
Reduce Blemishes
Salicylic acid, an ingredient used in the treatment of blemishes, is found naturally in Aloe Vera. Hence using Aloe Vera on the face regularly reduces blemishes.
Improve Skin Elasticity
Compound lignin, present in Aloe Vera improves skin elasticity, making the skin appear to be firmer and more youthful.
Soothe Sunburn
Aloe Vera's cooling, anti-inflammatory and hydrating properties makes it the perfect fix for soothing the pain associated with sunburns.
Skin Nourishment and Protection
This vitamins and minerals rich plant helps nourish the skin from within and protects it from damage keeping your skin healthy and refreshed.

Whether you have acne-prone skin or just want to keep your skin looking healthy and youthful, incorporating aloe vera into your skincare routine is a great way to achieve beautiful, glowing skin. So, go ahead, get yourself an aloe vera plant, and experience the benefits firsthand!