Panchamrit Eye Health Gummies | Orange Flavor
Sale price
₹ 1,200
Regular price
₹ 2,400
50% Off
Unit price
per
Sale
Sold out
Get additional 15% off on purchase of Rs. 1300 or above
Get an additional 10% off on purchase of Rs. 1000 or above
View All Offers & Coupons
Created for the stuck-to-the-screen generation (hey, you're not alone), our Eye Health gummies keep your eyes sharper and safer. Loaded with natural juice powders and... see more
Created for the stuck-to-the-screen generation (hey, you're not alone), our Eye Health gummies keep your eyes sharper and safer. Loaded with natural juice powders and ingredients like lutein, our eye care gummies relieve tired eyes and help combat dryness, irritation, redness and strain. see less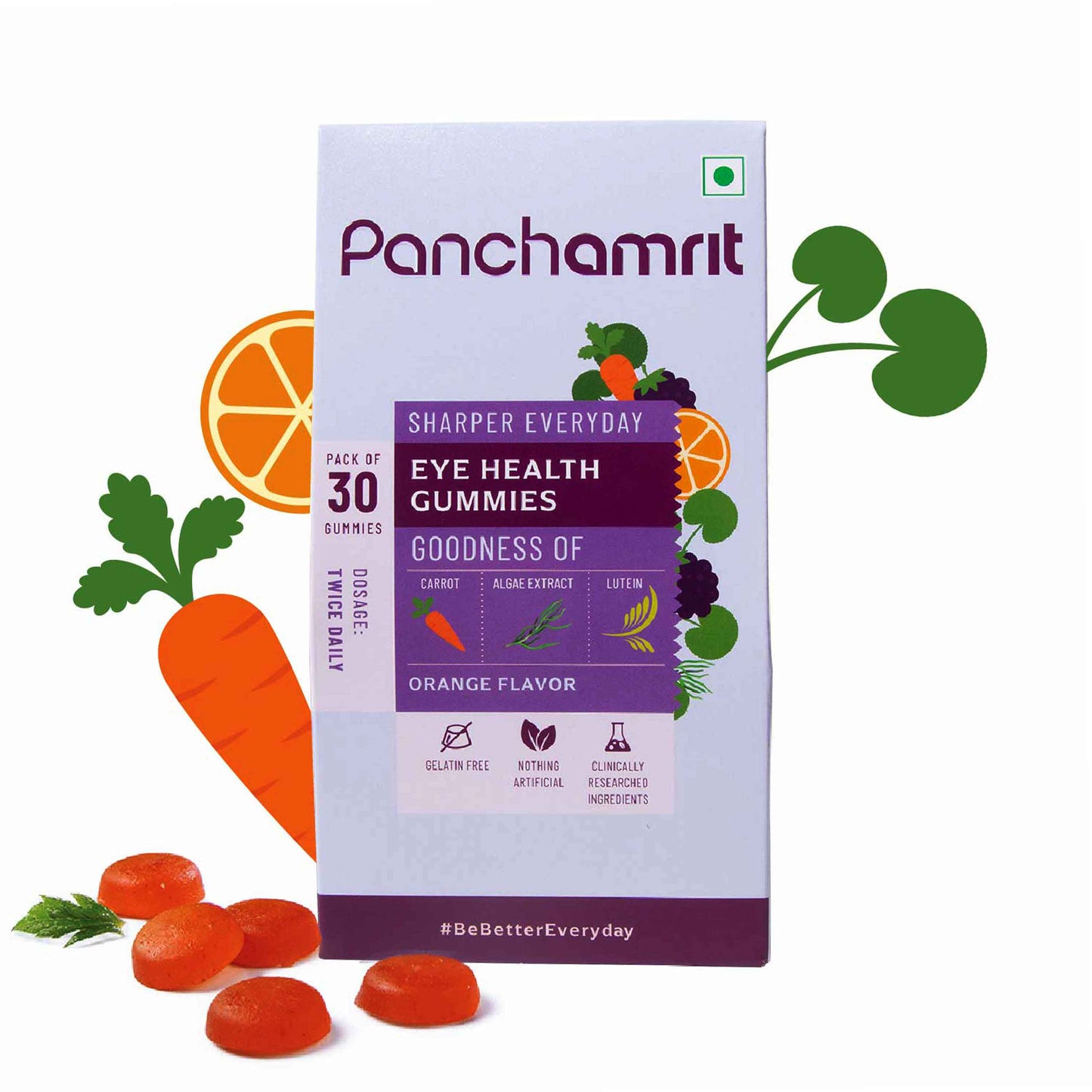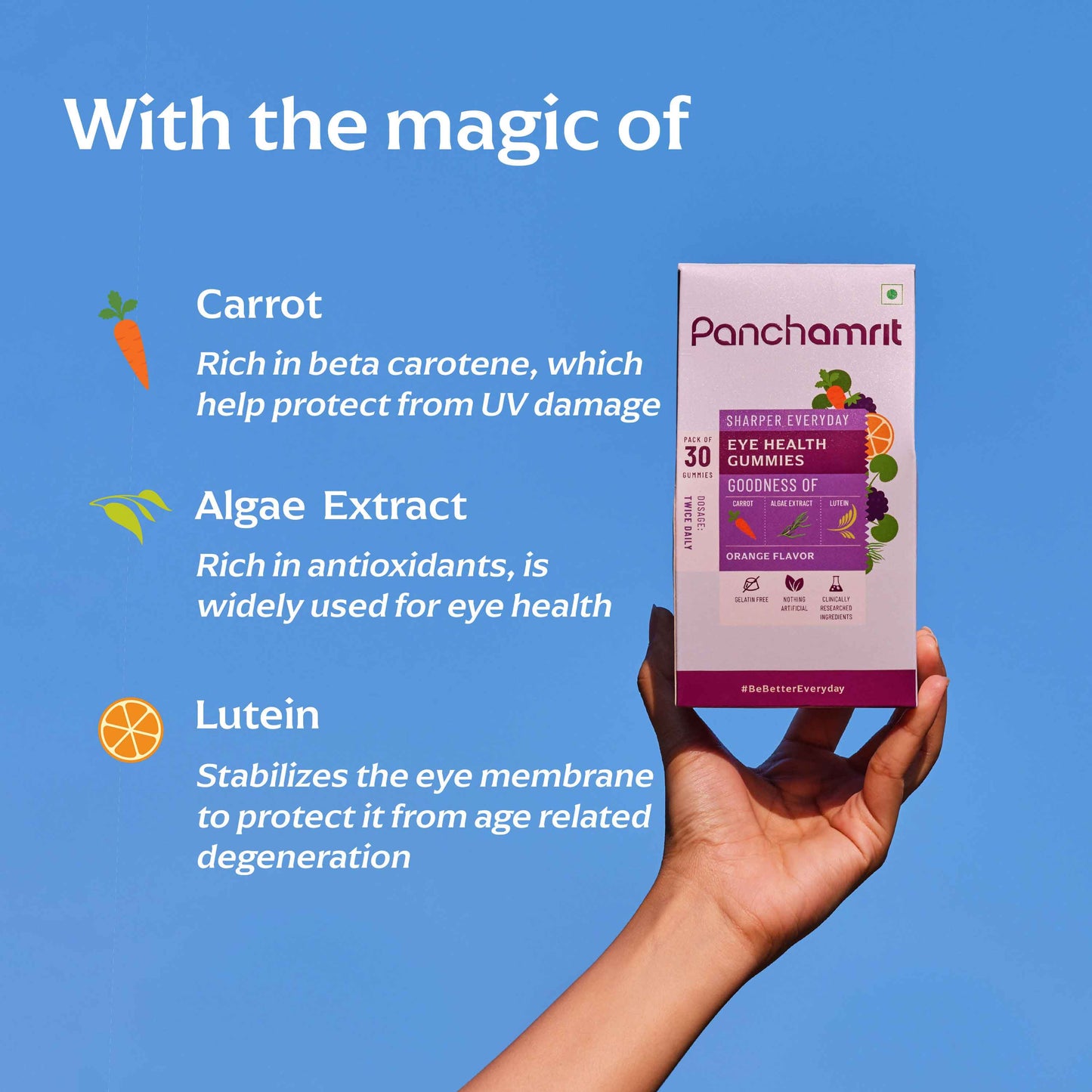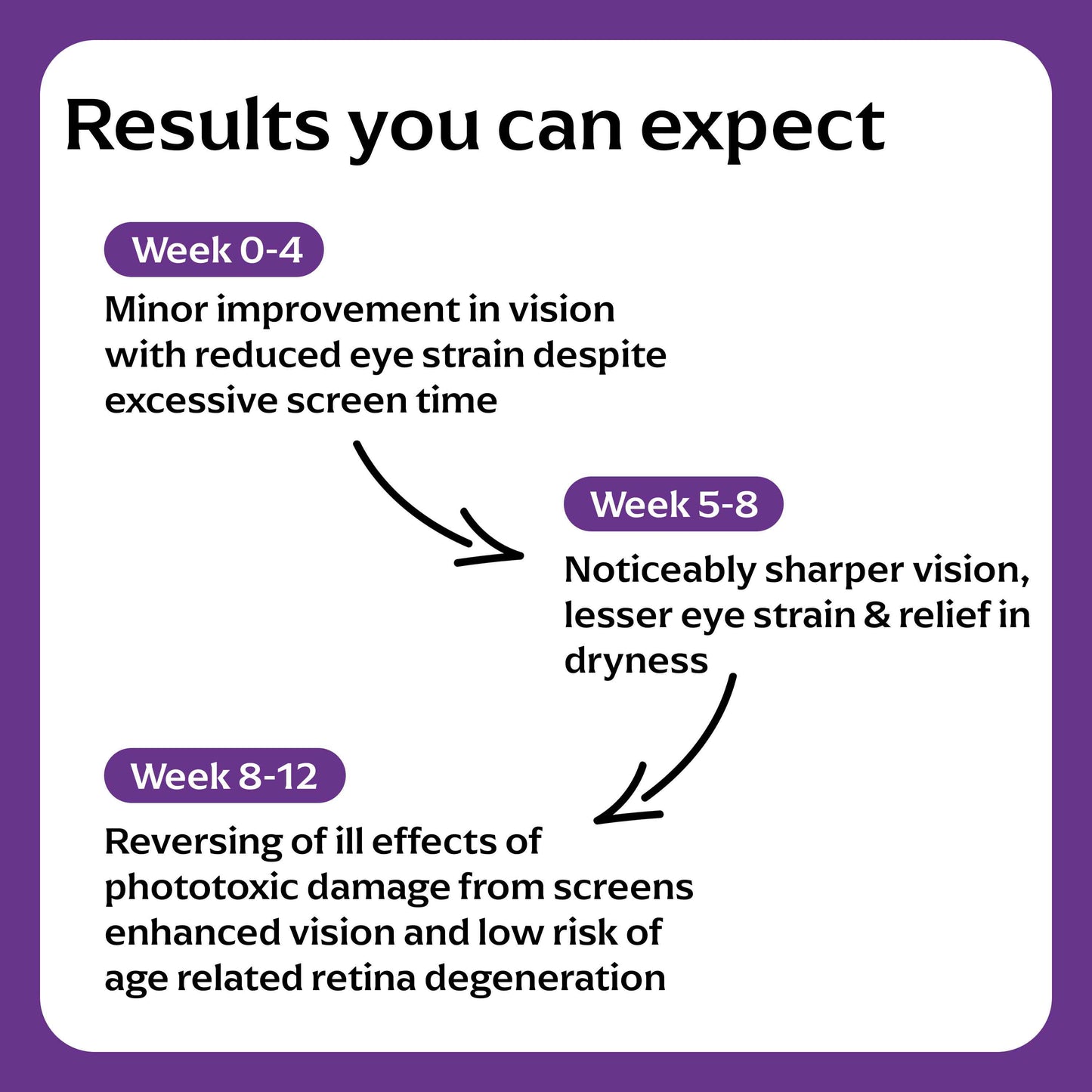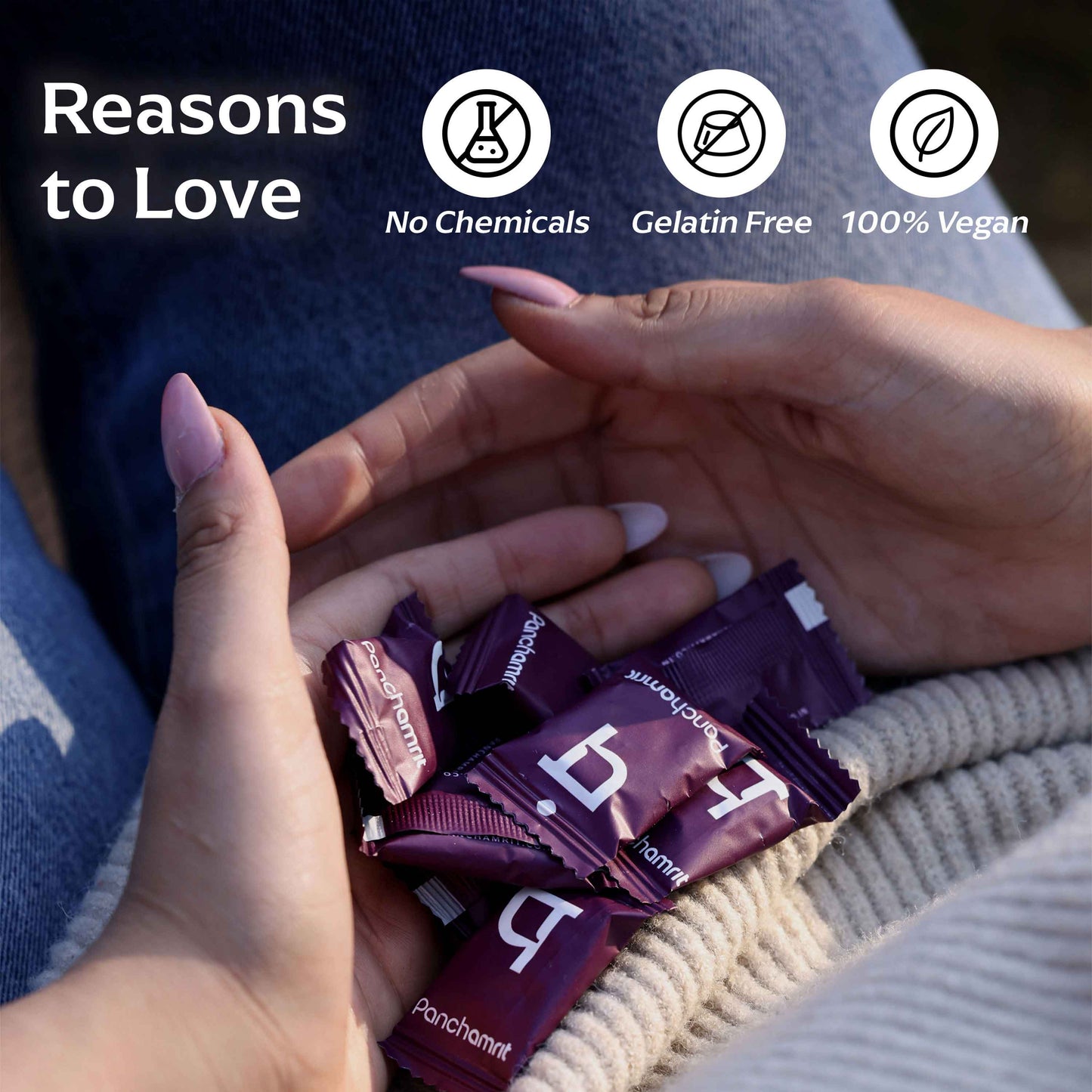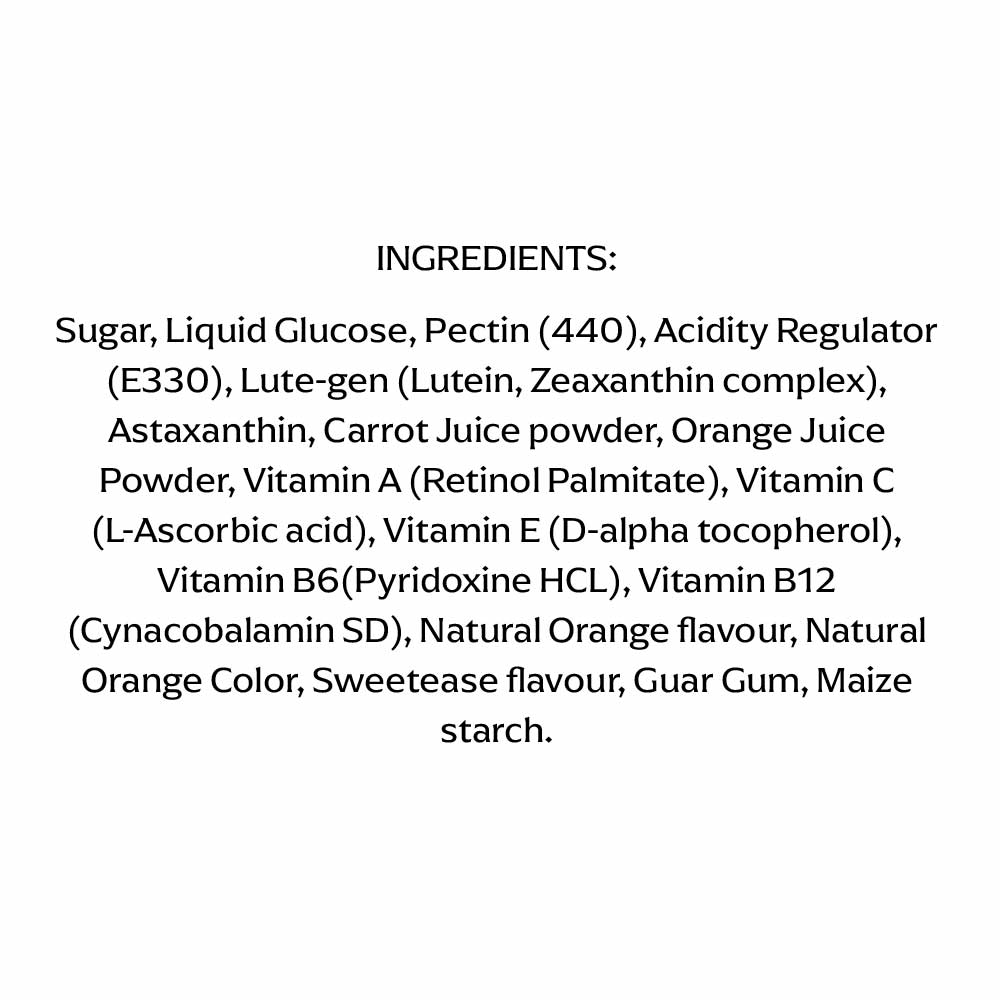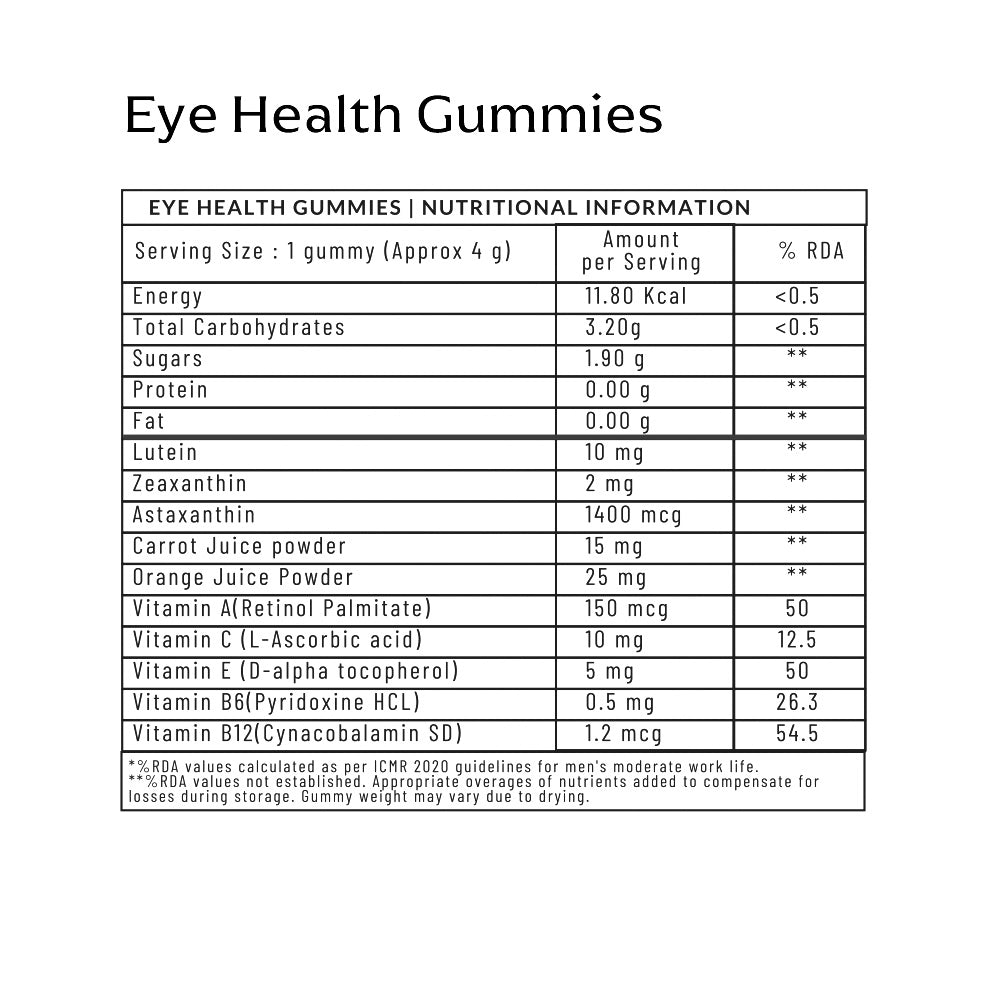 0g sugar
Make it sugar free than people might buy your product, because I'm not buying this sugar candy
FAQ
 They are formulated with 'Active Ayurveda' - which means Ayurvedic ingredients like Carrots and Oranges are combined with Lutein & Astaxanthin giving them a unique formulation. Carotenoids present in the gummies help your retina become stronger which helps improve vision.
Yes, the consistent use of these gummies will improve your eyesight but it will not reduce your existing number. These gummies contain ingredients that maintain eye health.
Nothing! However, we encourage you to maintain consistency for optimal results as our products are formulated on the core belief in the power of compounding.
Reduced eye strain, relief in dryness, enhanced vision. For best results please consume 2 daily for 6-8 weeks

Anyone above the age of 7 years
Yes, you can consume these gummies with other health supplements. But we advise consulting your physician for usage with any prescribed medication.
No. As these are health supplements, these cannot be used as an alternative to any eye medication.